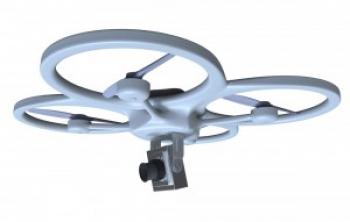 2013 has seen technology explode on the Real Estate scene, and 2014 appears to not be taking a break as we will continue to utilize new ways to market our listings to the masses to gain the most eyeballs. This new one really peaks my interest - and althought the concept is not exactly new, its use in real estate actually is. Remember when you would walk in the mall and you'd pass Brookstone or similar stores, and a salesman would drop a radio controlled plane right at your unsuspecting feet?
Holy #Drone, Batman! Technology has advanced to a degree that small, remote-controlled drone helicopters are more affordable than they once were, and cameras and their image-stabilizing systems are better, making aerial photography and video captured using drones an increasing phenomenon in a number of industries, including real estate
I'm excited to try this out and will post more about my experiences soon... in the mean time, I'd love to hear your thoughts... the creative possibilities have reached new heights with this one!!
Experience - Local Knowledge - Luxury - Relocation - Investments - 2nd Homes SELLING A HOME? When it's time to move, you need someone who will advertise your home, show to prospective buyers, nego....